Lyon II
---
Some cool Roman ruins on the hill, 1,500-2,000 years old. This is the main theater for regular people.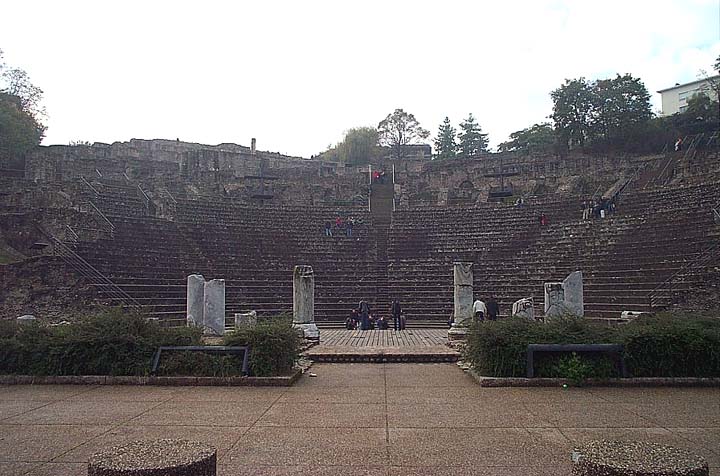 This is the high-class theater for the better Romans.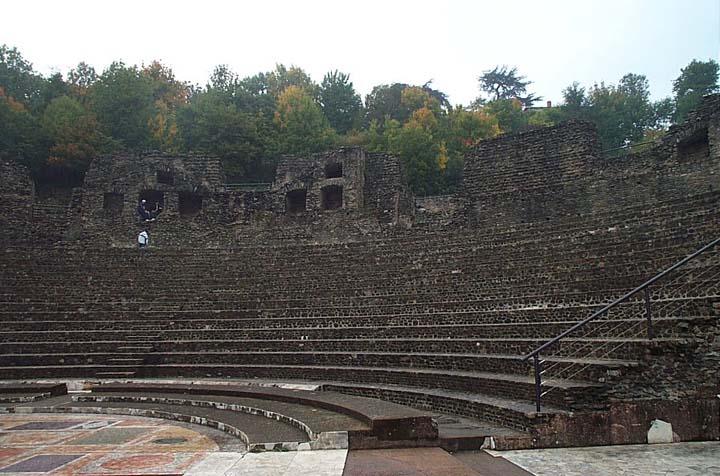 A look down on the main theatre, with stage and all. Lots of little dressing and support rooms, I guess.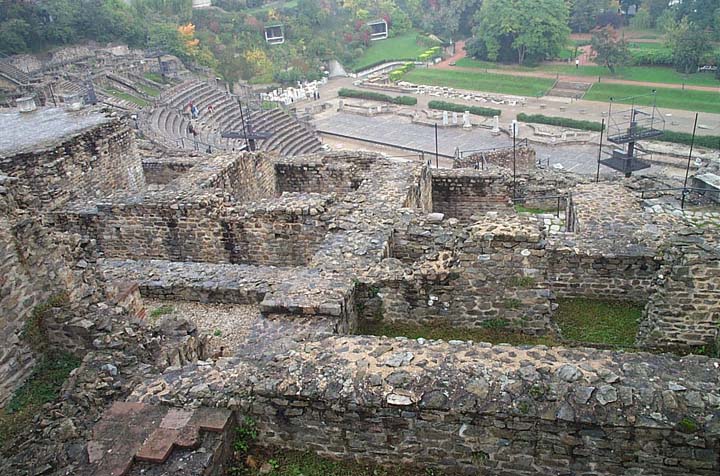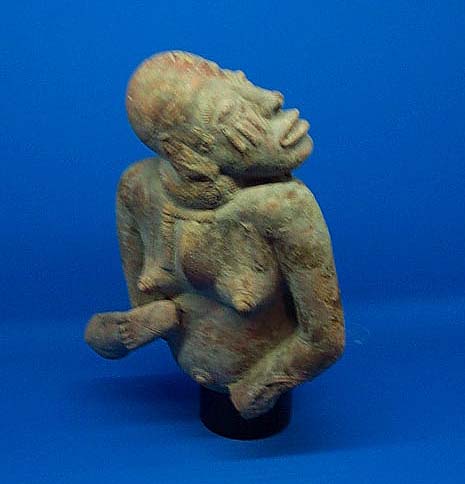 Interesting Mali exhibit at the history museum. These are puppets.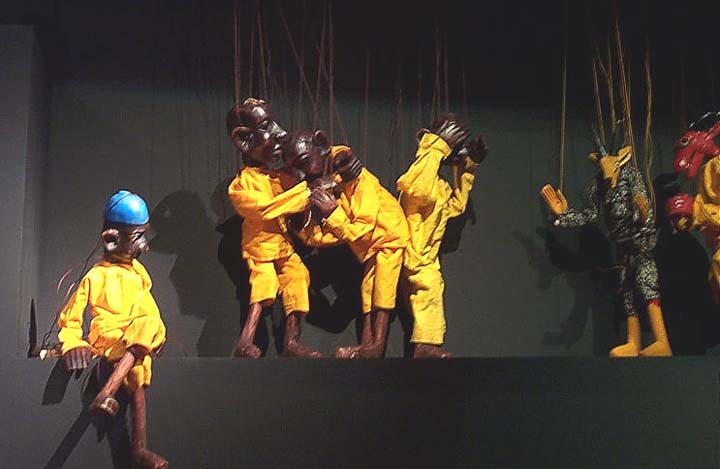 Tree art - wood shaped naturally like people.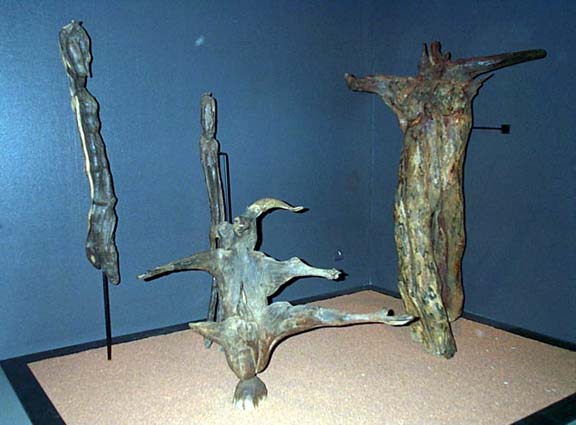 Mali beaded murals.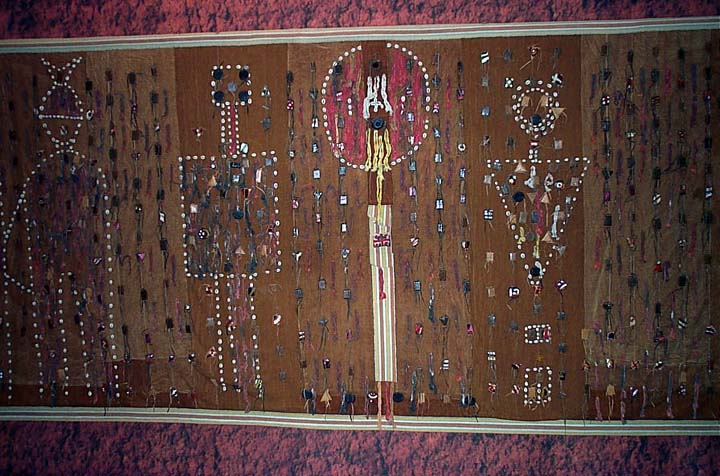 Colorful paintings.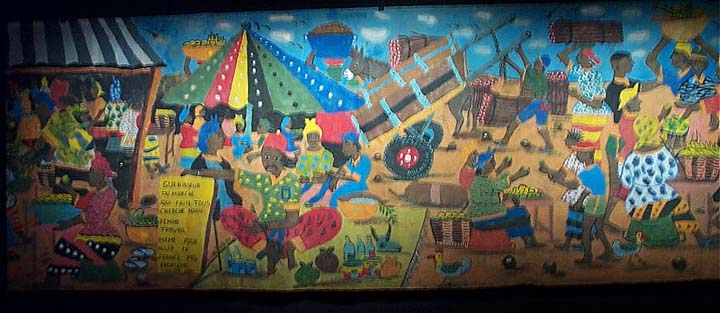 Slave chains from the Mali collection.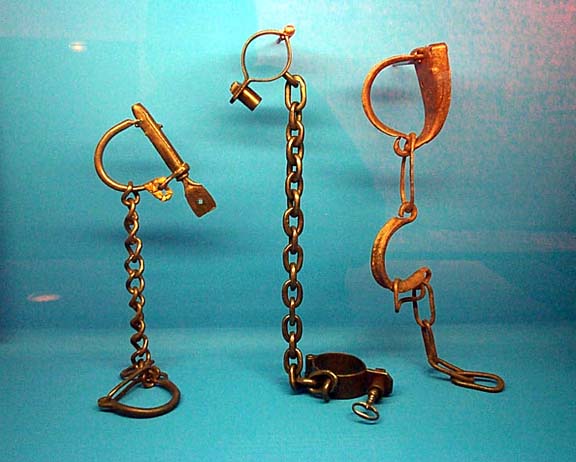 Jesus getting circumcised - I saw two paintings of this scene at different museums.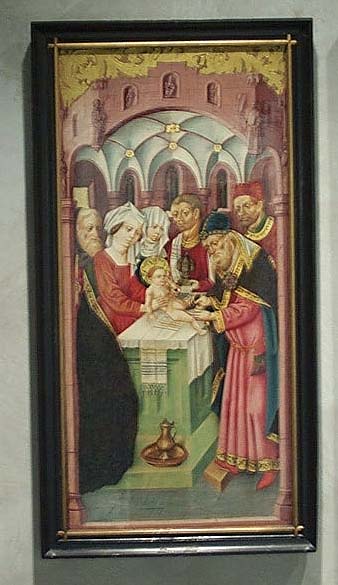 Jesus dead.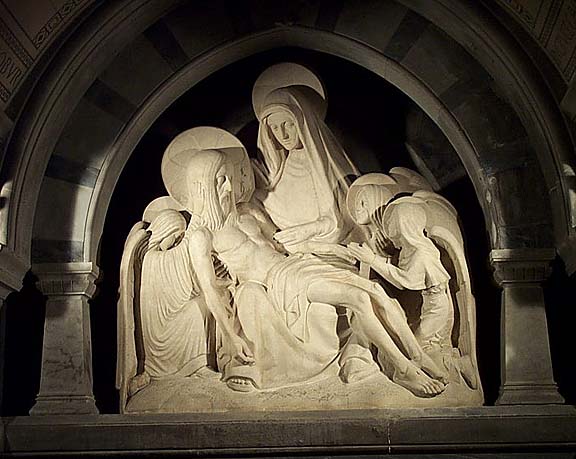 Old train station in Lyon; very nice. Replaced by new station and now offices and shops.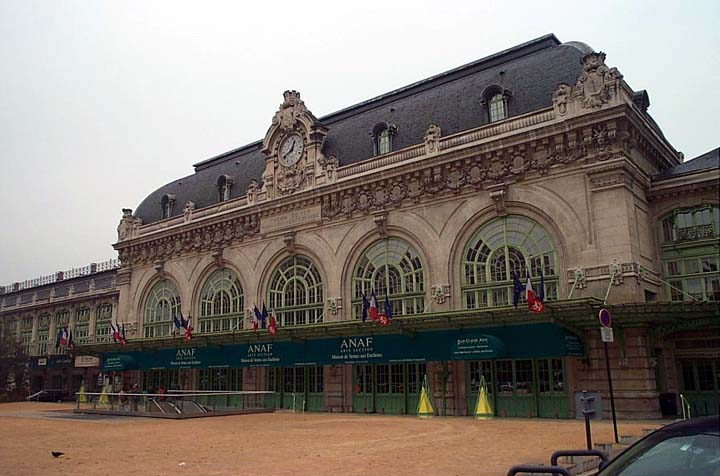 Painted walls - a traditional Lyon art form- blank walls painted as if they were real buildings. This is all fake, just a wall.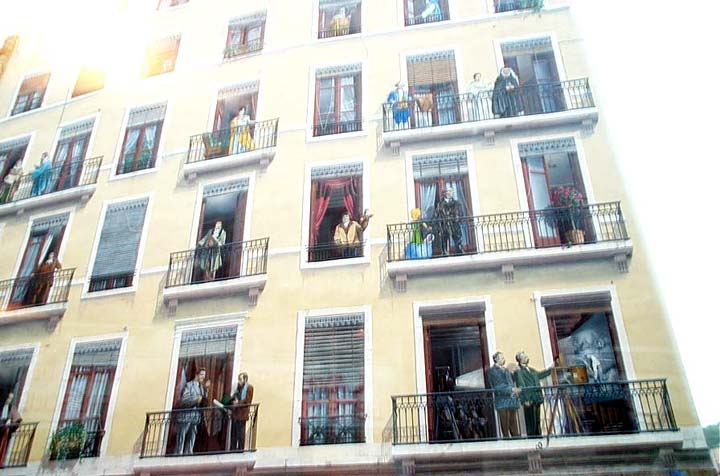 Monk scribing. Basically the 10th century printing press !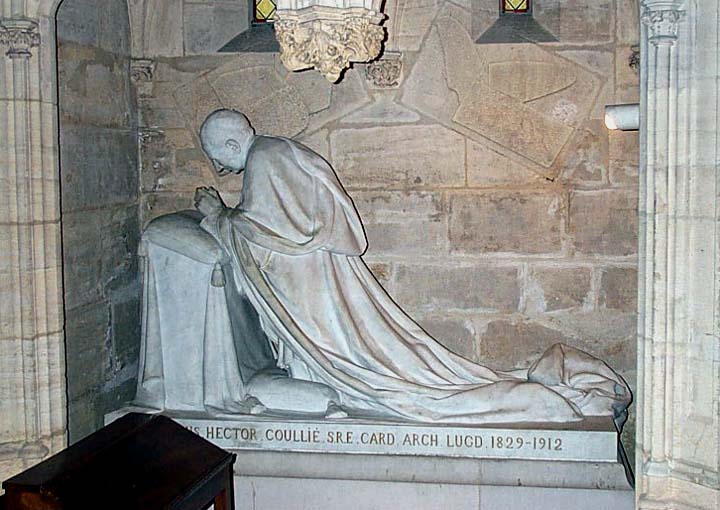 Nice Mary statue.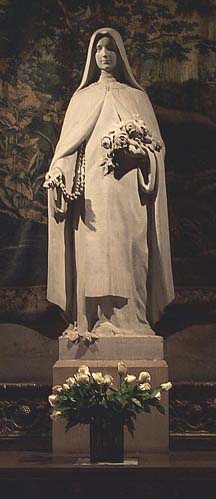 Man helping woman, as man always should.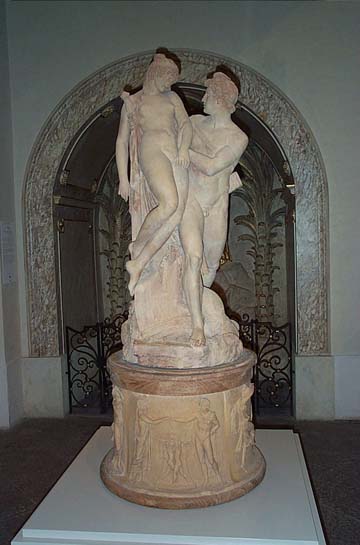 Looking down the Rhone.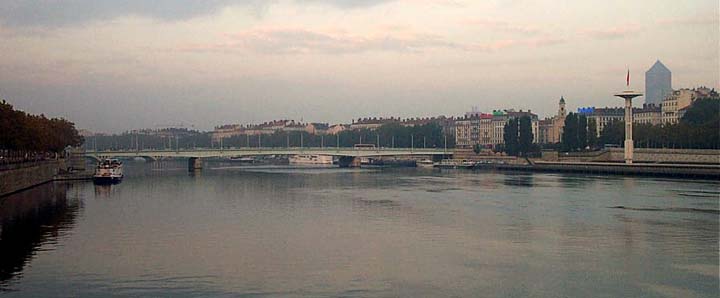 St. Jean church, very pretty. Those are homeless teens on the steps; just them and their dogs.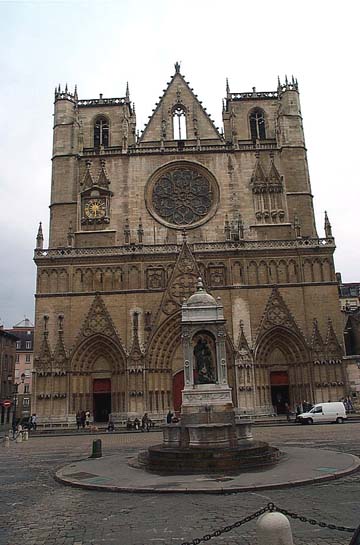 Metal roller skating man, next to new Opera House.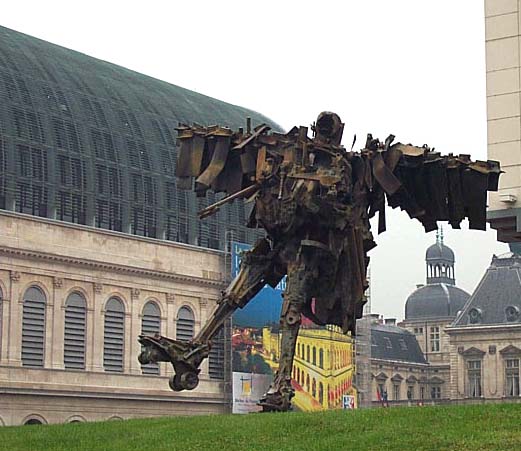 Unusual stained glass.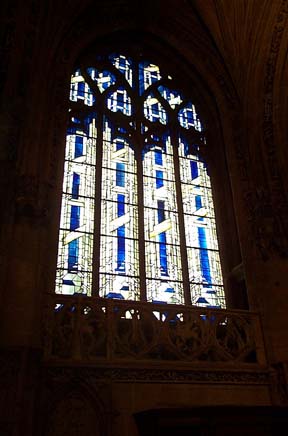 Sorry for the blur, but pix were not allowed here - this is of women imprisoned by various forces of the world.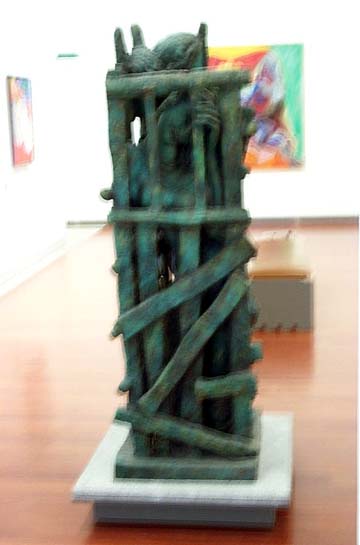 Two women at dinner; they sat and smoked all through the night, as all women appear to do in France. This picture was taken secretly, so they had just put down their cigarettes.